Welcome to the official website of the

Valley Stream Green Hornets
Youth Football Organization
Ages 5 to 14 for Football
4 to 14 for Cheerleading
SINCE 1950
67 years of a Winning Tradition
and still going strong...


Website updated on March 27th

REGISTRATION FOR THE 2017 SEASON

We require all Players & Cheerleaders to register at one of our in person registrations so that they may be properly fitted for their uniforms.

Payments can be made by Cash, Check or Credit Cards.
All registrations will take place at Firemen's Field.
We recommend you register early.
All players and cheerleaders will be fitted for there game uniforms at registration. Game Jersey numbers will be issued on a first come first serve basis.

Below is a list of upcoming registration dates...more will be added

Tuesday - March 28th from 6:00 pm to 8:00 pm
Wednesday - April 5th from 6:00 pm to 8:00 pm


Preseason Conditioning Workouts will start in April
Dates and times for the above will be posted on this site

Football & Cheer Camp begins in July

August 1st will be the first official day of practice

For more info contact us at:
Info@ValleyStreamGreenHornets.com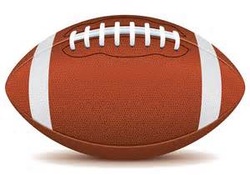 ---
GREEN HORNETS AWARDS BANQUET
was held on Jan. 22nd 2017

Congratulations Devon Cajuste...
Green Hornets....Holy Cross HS....Stanford University....
....San Francisco 49ers...and now the Green Bay Packers.

LONG ISLAND NEW YORK CITY FOOTBALL LEAGUE CHAMPS!
CONGRATULATIONS TO THE GREEN HORNETS VARSITY TEAM
The Varsity Team won the 2016 LINYC CHAMPIONSHIP.
They had an undefeated season.
-----------



CONGRATULATIONS TO ALL OF THE HORNETS TEAMS!!
It was another great season for all the Players & Cheerleaders.
Your coaches will be getting in touch with
you about your equipment return.




CONGRATULATIONS TO COACH HAWKEY
Bobby Hawkey was named as the Offensive Coordinator for the
FBU All Long Island National Tournament Team. He also chose his assistant coach Kenny Byrnes as his Offensive Line Coach.
First game will be in Rhode Island against New Hampshire.
Then on to Massachusetts and Connecticut.
Good Luck Coaches!

THANK YOU to USA Football,
all of the Parents & Players, LINYC, Chase &
NY Giants Sean Landeta for a very successful event.
We had over 300 participants at this event.



H O R N E T S N E W S


Thank you to Kevin Ogletree for coming down to the
Bob Hawkey Football Camp!
NFL Wide Receiver Kevin Ogletree who played for the
Cowboy's, Lion's, Buc's and the NY Giants.
Kevin is a Holy Cross graduate who played his college ball at Virginia.


Terrel Hunt former Green Hornet and Syracuse QB comes back home to talk to the players. He will be back again during the season.

2 0 1 7 R E G I S T R A T I O N


REGISTRATION WILL BEGIN IN MARCH 2017

We have had a record number of Players & Cheerleaders
sign up this season...Thank you to all of you for becoming part of the 2016 Season and looking forward to a Successful Season!!!
Registration will begin again starting in January 2017

- - - THANK YOU TO OUR CAMP SPONSORS THIS SEASON - - -


2016 Football & Cheer Camp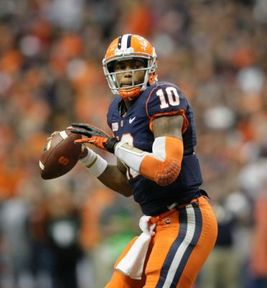 ---